British Born Chinese Discrimination
Differences in Hong Kong Chinese treatment of Mixed Race Chinese vs BBC's
By BBCZeitgeist in Asia.
Whenever I visit Hong Kong, my first thought is... how long will I have to wait until someone insults me? I don't remember one single trip I've made to Hong Kong where I haven't been insulted, I didn't have to wait long, the first person I spoke to was a taxi driver, low and behold, he commented on my Cantonese sub-dialect –
"What are you saying? Where the hell have you come out from? No one in Hong Kong speaks that dialect any more."
Minority dialects and sub dialects such as Hakka etc are becoming extinct to Cantonese, but ironically for modern Hong Konger's, Cantonese is under threat to Mandarin as Mainland China becomes a super power, the future of the Cantonese language will depend on the relationship between the owners of capital in Hong Kong and Beijing, though Cantonese Chinese as notorious trend followers are unlikely to go down fighting.
So I speak an 'out-moded' dialect do I? Being raised in the west among other rural Hong Kong migrants from the New Territories who also spoke the same minority dialect was normal, many British Chinese did not follow the Hong Kong trends in the Far East. This is one of the ironic things about Hong Kong, in its fast paced quest to be modern...many Hong Kongers no longer recognise its indigenous cultures or languages.
More huge more gasps of astonishment by the taxi driver that I, as a British Born Chinese, was entitled to the government's 6,000 HKD, he obviously doesn't believe overseas BBC's should be entitled to it), these are problems largely faced by BBC's or FOB's of my parents generation returning to the homeland, yet Chinese would not dare to openly speak to a white person or a mixed race person that way, but just because BBC are ethnic Chinese, British Born Chinese are open season. FOB Chinese seem to get off on the fact that BBC's are ethnic Chinese and can understand what they're saying, so they can insult BBC's even more.
There is undoubtedly a lot of disrespect and discrimination towards BBC, in my opinion far more so than is directed at ABC, CBC or mixed race.
The other evening, TVB's low budget chart JSG show featured MC Jin (ABC) and BOY'Z (Steven Cheung is Eurasian) they looked so American they wouldn't have looked out of place in a red neck wrestling ring. A few days earlier, the early evening TVB entertainment news programme SCOOP reported that one of the American born mixed race Eurasian male actors Michael Wong AKA Michael Fitzgerald Wong (he speaks Cantonese with the same terrible accent as a white person, his Eurasian brothers Declan Wong and Russell Wong are also actors in Hong Kong) completed his helicopter training and was greeted by a bevy of famous women and models, some white, some mixed race, some ethnic HK Chinese.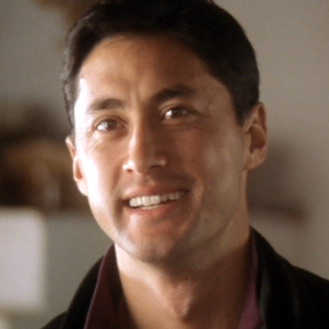 Next up on the entertainment show was an interview with Cecilia Cheung (mixed heritage), Linda Chung, a CBC Canadian Chinese cosmos pageant winner) and Kevin Cheng (ABC). So where are the BBC's?
Well, British Born Chinese are nowhere to be seen. One is certain there's never been a British Born Chinese fictional character represented in TVB dramas, whereas there is usually a splattering of mixed race or North American Chinese characters etc. Nor am I aware of any famous British Born Chinese TVB stars or famous British Born Chinese singers in Hong Kong, nor a British Born Chinese winner of a UK Chinese cosmos pageant – that's an indicator of the level of discrimination and exclusion faced by BBC's. Yet the Australian Chinese Cosmos Pageant winner in 2010, was a mixed race Eurasian Polish Chinese
Catherine Piotrowski
. Similar to most mixed race, she wasn't raised to be Chinese, however since winning the Chinese pageant, out of pure self-interest to take advantage of the money opportunities in the Far East for their fetish of the exotic Eurasian mixed race looks of the Maria Ozawa variety- she decided to jump on the ethnic bandwagon and 'turn Chinese' – by taking lessons in Mandarin.
There is a fundamental difference between mixed race and BBC's in terms of linguistics. There have been surveys and studies of British Born Chinese in which they were asked why they learned Chinese? The most common reason was to be able to communicate with their parents, grandparents, relatives etc in Chinese. Mixed race however, don't have such obligations, they were raised by a white parent to speak English, mixed race usually cannot speak Chinese or if they learn Chinese Mandarin, it's usually for financial or career gain. Why don't mixed race learn Hakka instead of mandarin? For the same reason why do White people always learn mandarin and not any other Chinese dialect? There is no financial gain nor career gain nor personal gain from learning languages such as Hakka.
It's a tripartite network of Whites, FOB's and mixed race Eurasian's based on high social class and privilege, as such Mixed race Eurasian's in particular rarely encounter racism or discrimination these days, there is a book for sale on the Guardian newspaper website called on Eurasian's in Hong Kong titled 'The Eurasian Face' by Kirsteen Zimmern, it contains many interviews and profiles of Eurasians, many state they lived in Hong Kong for over 20 years, they can't speak Chinese and have 'NEVER encountered any racism.'
So where does this leave BBC's? Well, the following day, I caught up with another British Born Chinese for lunch in Hong Kong, he informed me that he had applied for several jobs in Hong Kong, he was rejected because he couldn't read and write Chinese characters, being able to speak Chinese simply isn't sufficient, he's competing with literate Hong Kong Chinese natives for the same job, it's extremely unlikely most BBC's will be able to read and write Chinese to the same standard as a native. Consequently, BBC's are treated rather like white foreigners in that they're usually forced to teach English to Chinese schoolchildren, however BBC's are ethnic Chinese, therefore BBC's don't carry 'white privilege,' teaching English is a job reserved for White people so BBC's are intentionally refused English teaching positions in Hong Kong schools for policy reasons.
Welcome to Hong Kong...the land of no opportunity for BBC's.