The Orphan of Zhao at the RSC
From the Guardian:
'This production of a Chinese classic has already caused controversy because only three actors out of a cast of 17 are of east Asian origin. But, although there are serious issues about the plight of east Asian actors that need to be addressed, it would be sad if that obscured the fact that this is a stunning act of theatrical reclamation. Gregory Doran, as the new head of the RSC, has unearthed a drama of which most of us were unaware and given it a superlative production.'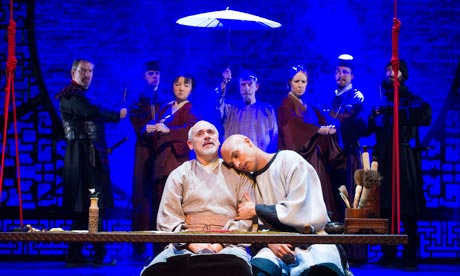 Graham Turner (Dr Cheng Ying) and Jake Fairbrother (Cheng Bo) in The Orphan Of Zhao.
Photograph: Tristram Kenton